Innovate Your A/V
Based in Raleigh, North Carolina, Imagenation Systems is recognized as an innovative leader in the A/V integration industry. Our core value lies in a depth of well-blended expertise, which is highlighted by a genuine passion for working with our industry's most advanced collaboration and audiovisual technologies.
Ready To Get Started?
Fill out a "Needs Analysis" form for a fast, accurate quote!
SYSTEM DESIGN
At Imagenation Systems, we do not believe in "cookie cutter" solutions. We truly listen to you! Once goals and budgets are established, we'll design a creative cost effective solution that provides the best possible fit…
ADVANCED TECHNOLOGY
With technology constantly changing and improving, our team is continually educated on all current products on the market and the latest programming techniques. We diligently research and compare specifications…
PARTNERS & PRODUCTION
Most people agree that one of the keys to success is to surround yourself with the right people. When it comes to choosing which brands we offer to our customers, Imagenation Systems uses several factors ranging from Value to Quality…
SERVICE & SUPPORT
Our commitment continues beyond completion of the project. Imagenation Systems customer support is ready to provide only the highest level of service and maintenance for your systems, maximizing your return on investment…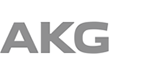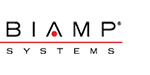 Audio Visual Integration / Installation Experts
Imagenation Systems (pronounced imagination), a leading audio visual company in Raleigh, NC, was founded with a simple mission and a focused set of core values: combine the scope of professional services offered by the large AV companies with the high level of personal attention and dedication delivered by a small independent firm.
If you are like most people, you have experienced the lack of service that is often characteristic of large companies. By holding strong to our core mission, Imagenation Systems has succeeded in providing full service audio-visual installation and design while exceeding the needs and satisfaction of our clients.
We have successfully built solid relationships with the leading manufacturers and distributors in the audio visual industry assuring we can offer the best product lines to our clients. Our team has designed complete audio video systems and integrated the latest av technologies into a variety of environments – from small meeting rooms and mid-sized classrooms to large venue presentation rooms and everything in between.
During the past 10 years, we have worked with clients in the corporate, educational, government, medical and house of worship sectors throughout North Carolina and the East Coast. If you have only experienced working with those large audio visual companies, you'll be amazed how easy we will make the development of your project.
At Imagenation Systems, we do not believe in "cookie cutter" solutions. We truly listen to you and design creative cost effective solutions that provide the best possible solution to fit your needs. It is our guarantee that we will fully understand and unequivocally produce results for you.
The fact that our current customer base is 90% referrals means you can be confident your project is in good hands! Imagenation Systems builds more than first class Audio Video Solutions, we build relationships.
our mission
To make complex audio visual and communications solutions both easy-to-use and effective for our clients
"Imagenation Systems always exceeds my expectations in terms of cost, quality, and service. I've worked closely with them over the last several years and have never been less than 100% satisfied with the knowledge, professionalism, and dedication to optimal customer service they devote to every project. They recently installed the audio-visual system throughout our new town hall, and we couldn't be more pleased. I highly recommend them for anyone seeking to create a comprehensive audio visual environment."
"Our company needed a video wall to be used at trade-shows and custom designed cases for rough travel conditions. We were on a strict timeline and budget. Imagenation Systems moved quickly and stayed within our budget. They were always available and easily assessable, as well as extremely knowledgeable and helpful. They clearly understood our needs and went beyond our expectations. We would absolutely use their services again and recommend them in the highest regards."